This project is aimed at recruiting members of the public who are willing to assist in student education. The extent of your involvement will depend on your personal choice and curriculum requirements. The feedback from our present volunteers is that it is a very rewarding role and one that is integral in shaping our future doctors.
How can I help?
By participating in small group teaching you can help in any number of ways as outlined below
History taking
Permitting a student to take your medical history and explore the impact that your illness has had on you, your family and home life is an important starting point.
Communication skills
Effective communication skills are an essential component of all patient-doctor consultations. Having the opportunity to speak with you in a controlled environment, permits students the opportunity to improve their communication skills.
Examination skills
Physical examination is a necessary element of most interactions between a doctor and his/her patient. This will only happen if you are happy to permit a student to examine you; this allows students to understand the differences in normal and abnormal signs. For example, this might entail listening to your heart or examining your joints where appropriate.
Student assessment
Assessments of student performance on real patients provides assessors with a realistic and critical examination of our students' capabilities.
When participating in assessments, you will be met by a number of students who may undertake a short interview or perform a limited physical examination whilst they are being assessed.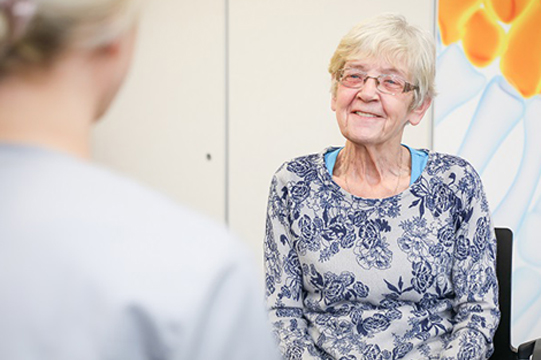 If you would like to get involved or for more information, please contact the team on 01772 524833.