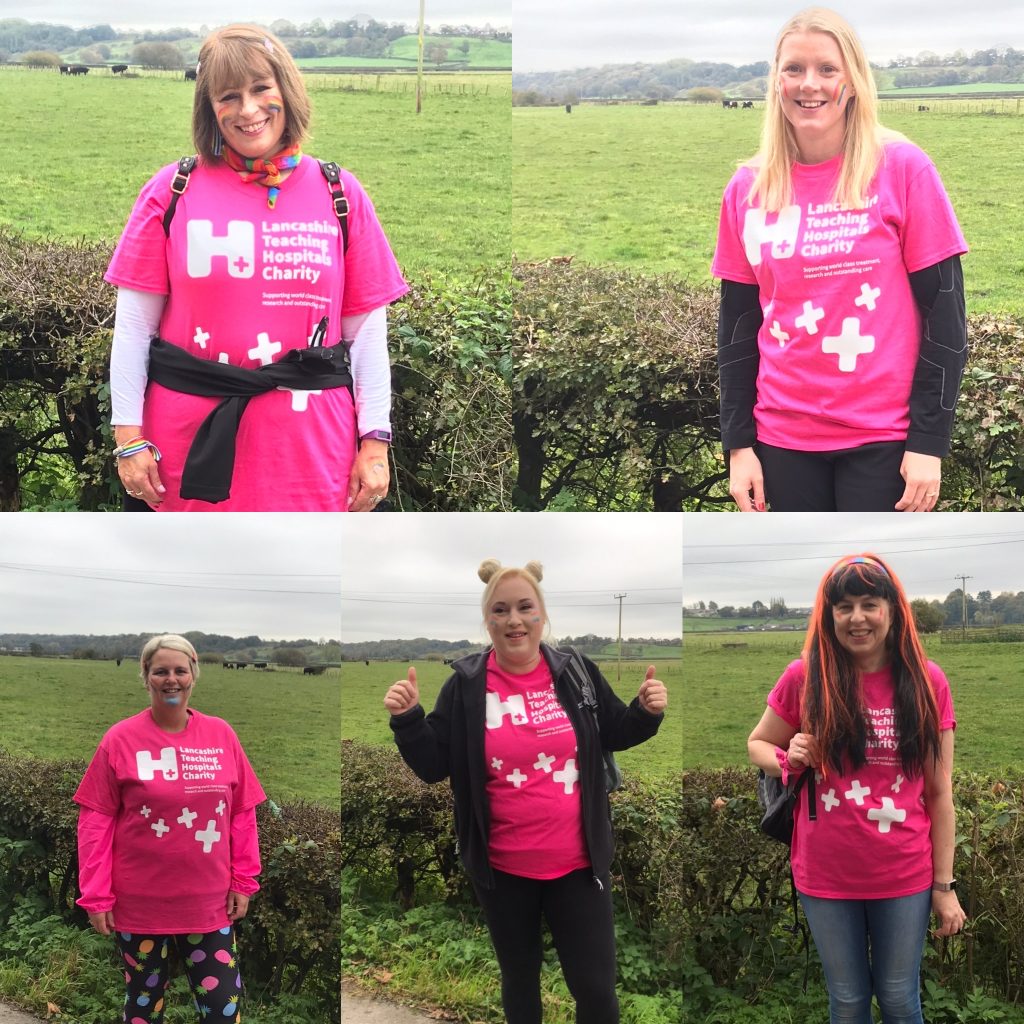 On Saturday 17th October, members of The Health Academy team took part in the Rainbow Walk, raising over £600 for the Lancashire Teaching Hospitals Charity.
After seeing the LTHTr Charity were organising a "virtual" charity run, Jackie Hall reached out to our team about raising money by doing a Rainbow Walk, making sure everyone could get involved, whilst considering COVID 19 guidelines.
Six women from The Health Academy got together to complete the charity walk, dubbing themselves the "Pink Ladies".
The Pink Ladies completed a 10 mile walk on Preston's Guild Wheel, dressing in bright colours with rainbows painted on their faces, collecting money as they walked.
As a team, they made the walk very entertaining, doing a warm up and activities, including a sing along and a memory game.
The team had a thoroughly enjoyable day out, keeping fit, having fun and embracing the outdoors all while raising money for such a worthwhile Charity. We sincerely thank everyone who has donated and supported the Pink Ladies and in turn the Lancashire Teaching Hospitals Charity.
Jackie Hall, Organiser
Well done to our Pink Ladies for raising an amazing amount of money, and having a great time whilst doing it – you can make a donation here and a big thank you to everyone who has already contributed.