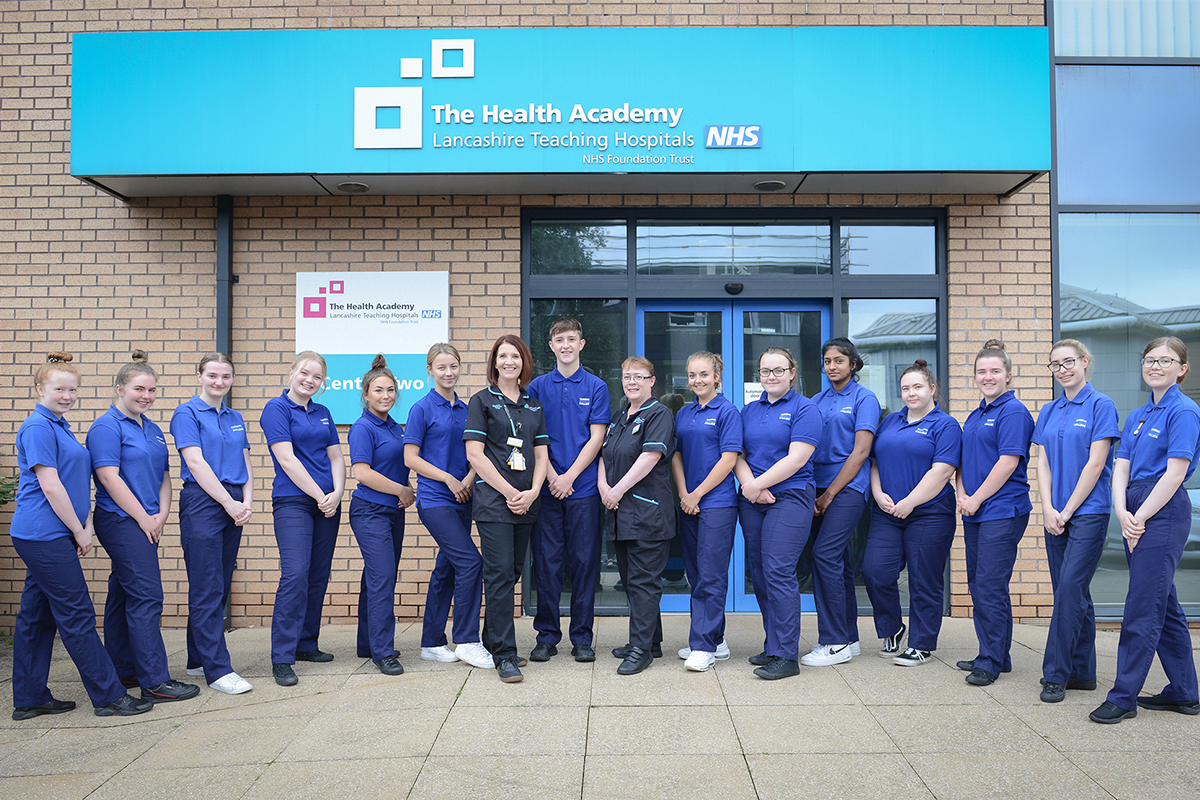 Lancashire Teaching Hospitals NHS Foundation Trust have welcomed 39 learners from a local college as part of its NHS Careers Plus programme for the 2019/20 academic year.
A new cohort of 22 learners will join 17 second year students to undertake two days' work experience per week at Royal Preston Hospital alongside their Level 3 Health & Social Care studies.
The NHS Careers Plus scheme sees Cardinal Newman College learners receive expert tuition from clinically trained professionals at The Health Academy, the trust's renowned education provider.
First year students will complete their Care Certificate and begin to work on wards under the direct supervision of health care staff while second year learners progress onto other topics including vital signs, basic life support, ethics, mental health awareness and core therapy.
The scheme is designed to allow young people in the local community to gain first-hand experience of working with patients.
Former learners who have completed the programme have progressed onto university to study a range of specialisms including Adult, Children or Mental Health Nursing, Radiography, Social Work, Midwifery and Physiotherapy.
Joanne Moore, Health Care Assistant Training Officer at Lancashire Teaching Hospitals, said: "The course allows young people to explore the range of clinical careers available to them in the NHS.
"It is rewarding to watch learners develop their skills and confidence over the two year programme, by applying their knowledge gained in the classroom into a real work environment.``
"The experience gained throughout the programme will strengthen their applications to university and hopefully we will one day welcome them back into our hospitals as employees."
Kathy Salisbury, Assistant Principal at Cardinal Newman College, added: "This is an excellent opportunity for our NHS Careers Plus students. They relish the challenge of being able to get stuck in to work on the wards and gain invaluable experience that will stand them in good stead for their future careers."
Find out more about the NHS Careers Plus programme.