The Health Academy's Student, Trainee and Placement Support Team (STAP's) have developed a new role, Practice Development Facilitator, within the Placement Expansion Team. This role was designed to help support our nursing learners during their clinical placements and our newly qualified Staff Nurses, to embed the professional values that the Trust adheres to.
This comes following NHS reports outlining high attrition rates for both student nurses and newly qualified staff nurses, alongside the introduction of the RePAIR (Reducing Pre-registration Attrition and Improving Retention) project.
Specifically, the role of Practice Development Facilitator consists of teaching, assessing and supervising clinical skills, whilst supporting the delivery of the model CLiP™ (Collaborative Learning in Practice).
This role is highly important in helping to increase retention rates of student nurses and newly qualified Staff Nurses as it provides both with high levels of clinical assessment and guidance at the start  of their training and career, as well as a learning environment in which they feel comfortable and empowered.
By supporting our workforce in this way, we hope to reduce the levels of attrition within this career path.
Laura Kilfoyle, Lead of the Placement Expansion Team, said: "The Placement Expansion Team is really proud and excited to be given the opportunities to project manage this new role.
"The knowledge and guidance this role will give to our learners and newly qualified nurses is going to be invaluable."
"The Practice Development Facilitator role will guide all our learners and give them the skills and confidence they need to deliver high quality care.
"The role will also support placement areas to provide an excellent learning environment, help implement change to enhance the learning environment, and support the placement area in embedding employability skills for our future workforce."
The Placement Expansion Team facilitate the provision of high quality experiences to all clinical placement areas, and to all learners within the Trust, helping grow a workforce that feel prepared and empowered in their jobs.
For more information about this role, please contact The Placement Expansion Team at PES@lthtr.nhs.uk
Here at the Health Academy, we provide many different pathways into Nursing careers – Search 'Nursing' to find out more.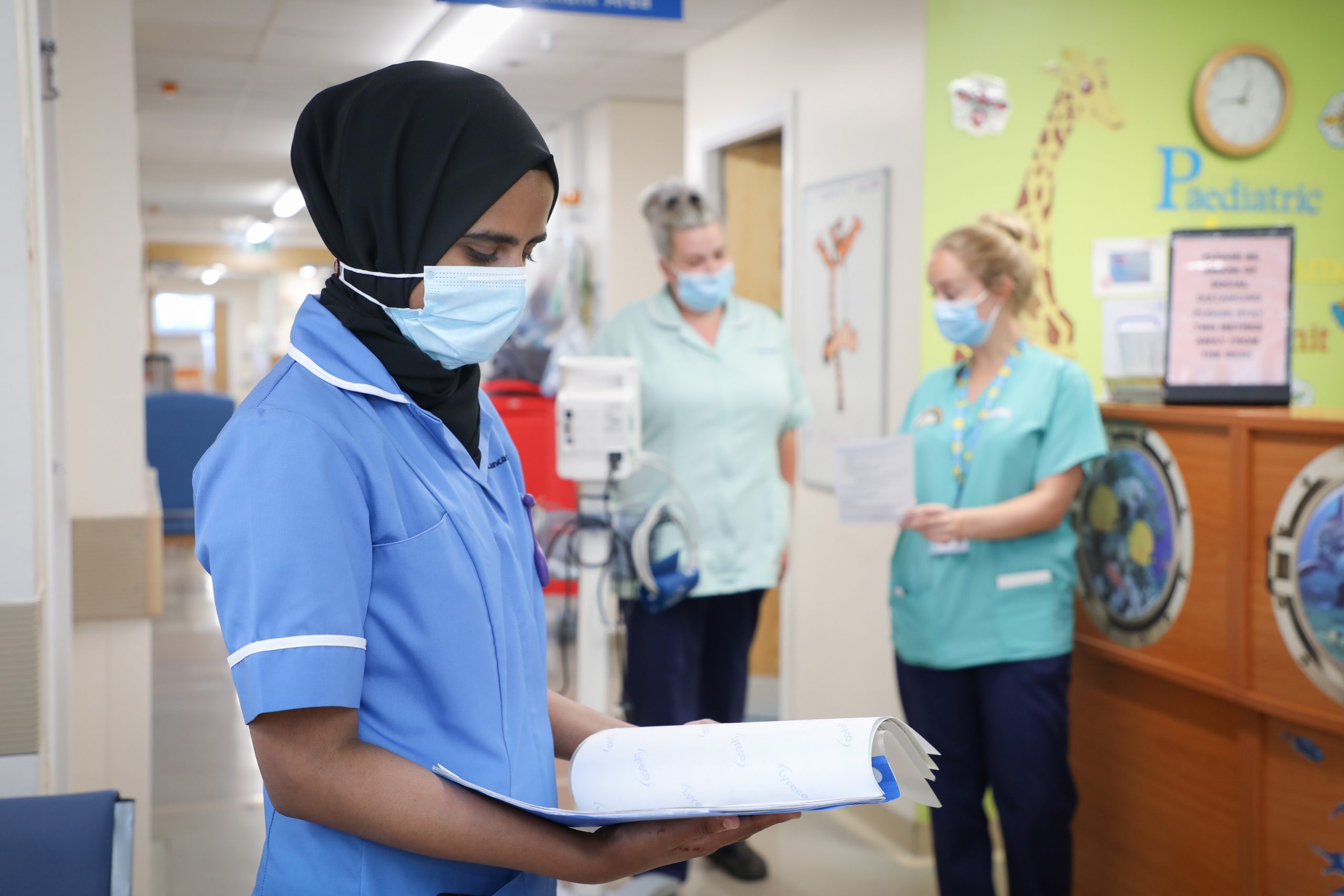 Find out more about studying Nursing