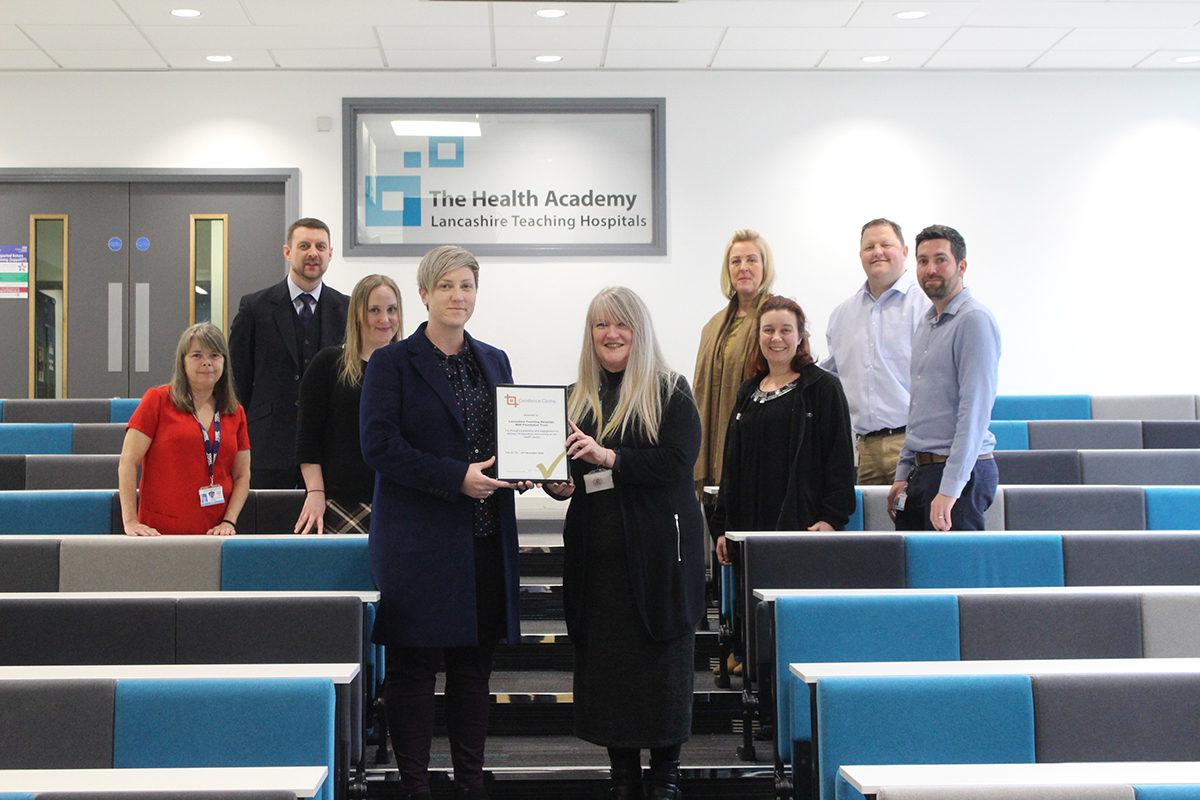 Lancashire Teaching Hospitals is delighted to receive official 'Excellence Centre' status for its high-quality skills programmes and workforce development initiatives.
The accolade, awarded by Skills for Health, means the Trust is the first provider in the UK to receive this status against the new award criteria.
This comes after The Health Academy, the Trust's in-house education and training provider, undertook a thorough application process which built upon the recently received Quality Mark.
To gain Excellence Centre status, The Health Academy had to demonstrate a fifth domain, 'leadership for quality', on top of the Quality Mark's four key areas including ethics and values, health sector engagement, learning excellence and quality assurance arrangements.
The status highlights the Trust's commitment to providing a more efficient and productive healthcare workforce through quality education and training provision.
Kerry Hemsworth, Deputy Director of Education, said: "Having received excellent feedback from our initial application to receive Quality Mark accreditation, our staff were committed towards achieving excellence centre status to recognise and promote our high-quality skills development provision.
"Having been assessed against five key areas, our status demonstrates a clear ambition to provide high quality apprenticeship training to meet the needs of our current and future workforce as well as the wider healthcare sector. Equally, the status provides a network for engagement across the wider NHS, independent and voluntary sectors.
"Our thanks go to the team at Skills for Health who have been professional, supportive and have communicated effectively with us throughout a thorough audit and accreditation process."
Skills for Health are the employers' trusted provider of workforce and organisational development, designed to increase quality of healthcare, patient safety and productivity.
Laura Faber, Service Delivery Manager at Skills for Health, added: "I am happy and excited to welcome Lancashire Teaching Hospitals as an Excellence Centre. They will be a great addition to the network and I'm sure others will learn and grow in their own delivery after hearing about the design and implementation they have focussed on.
"It is rare that an employer meets the criteria fully for every area, but Lancashire Teaching Hospitals did just that, with only one continuous action to recommend.``
"It became apparent early in the process, by the evidence they submitted, that they were an employer who were dedicated in their ongoing delivery, but also their continued vision of their current and future staff."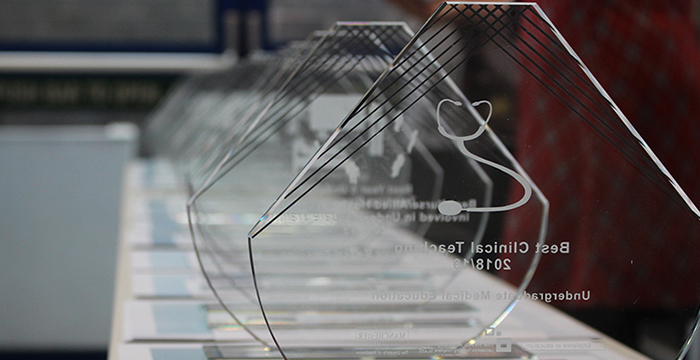 The Health Academy prides itself on the quality of education and training at Lancashire Teaching Hospitals.