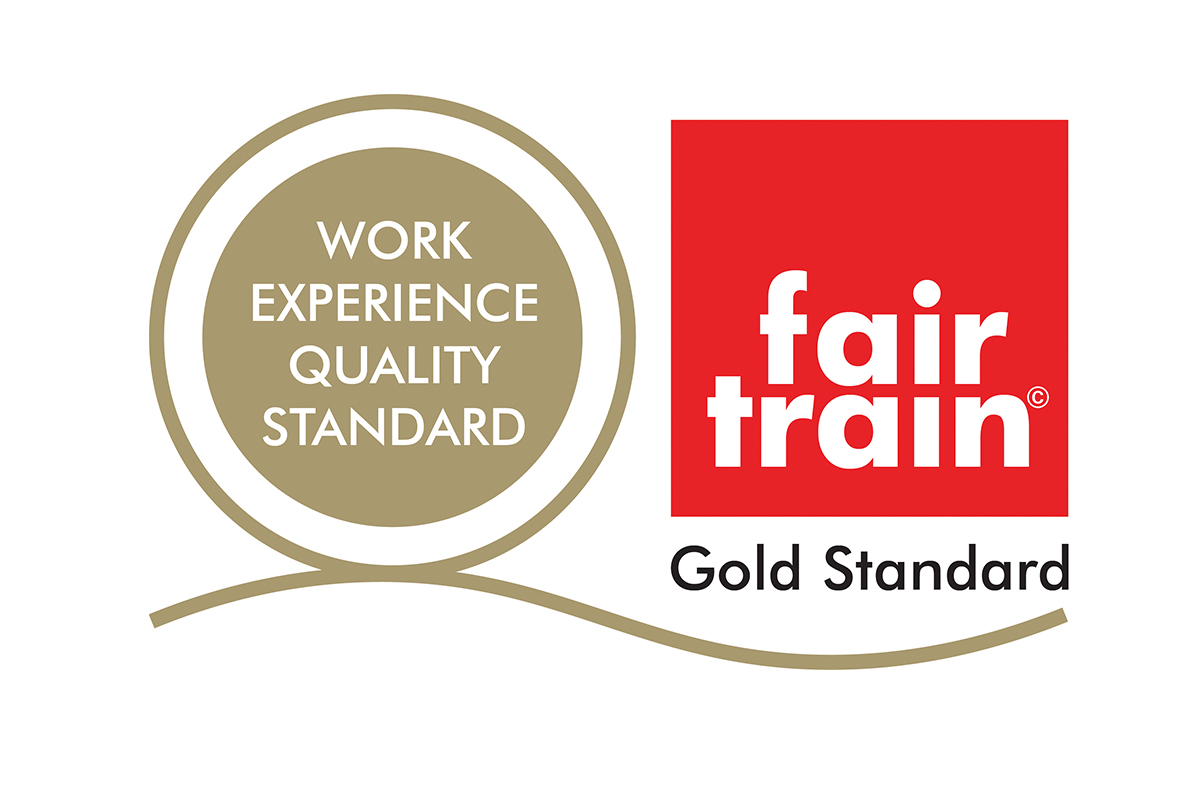 Lancashire Teaching Hospitals NHS Foundation Trust have been recognised for providing high quality work experience opportunities for the local community after receiving Gold accreditation against Fair Train's prestigious Work Experience Quality Standard (WEQS).
Each year the hospitals provide over 650 placements across both Royal Preston Hospital and Chorley and South Ribble District Hospital in a range of clinical and non-clinical roles.
Individuals who undertake work based experience range from high school, college and university students to members of the public considering a change of career or the unemployed through a pre-employability programme.
The aim of a work placement is to help develop an individual's skills, knowledge and understanding of the NHS as well as the associated roles to help increase employability.
The WEQS is a national standard developed by Fair Train alongside employers, training providers and Government bodies which aims to ensure high quality work based learning of all types, including work experience, T-Level placements, traineeships, internships, volunteering and apprenticeships.
Jacqueline Higham, Widening Participation Manager at Lancashire Teaching Hospitals, said: "Each day we work extremely hard to provide quality placements and programmes throughout the Trust.
"We recognise the value of high-quality work experience and employability provision and are committed to providing meaningful opportunities to local people who aspire to have a career in the NHS.
"Our work experience placements help to bridge the gap between education and industry to help nurture both clinical and non-clinical employees of the future."
The accreditation will last until August 2021 with the Trust being expected to prove that it consistently delivers its part of a learner's experience to exceptionally high standards.
Rod Natkiel, Fair Train's CEO, added: "Fair Train champions high quality work based learning throughout the UK through our nationally respected Work Experience Quality Standard accreditation.
"It's great to welcome Lancashire Teaching Hospitals NHS Foundation Trust into 'the Fair Train family' and to be able to accredit it at Gold, our top level. Workforce development is crucially important to any organisation and carefully thought-through and well-run vocational learning plays a key role in attracting the talent of the future.
"Lancashire Teaching Hospitals has clearly demonstrated its commitment to this, and to carrying it out at consistently high quality, which is making a hugely valuable contribution to the wide range of services with which the trust supports so many people in the county."