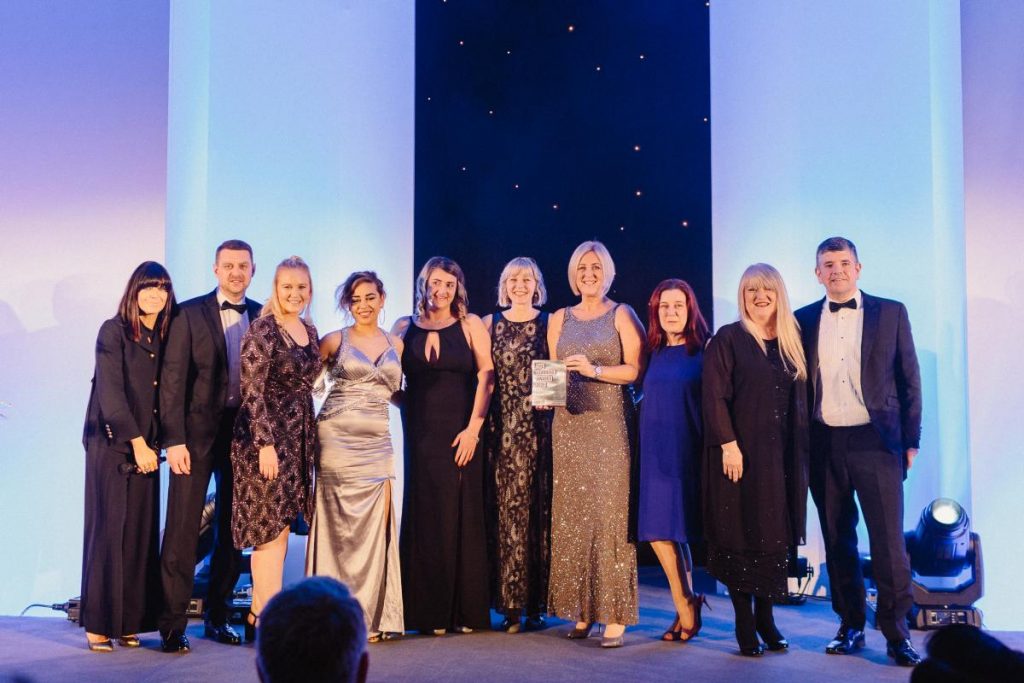 We are celebrating after recently triumphing at the prestigious international 'Learning Awards'.
Our hospitals have scooped gold in the 'Innovation in Learning' category for the impact it's LIFE (Learning, Inspiration, Future, Employment) Centre has in educating young people on NHS careers and promoting a healthy lifestyle.
The awards attract entries from over 50 countries worldwide and the Innovation in Learning award is open to any organisation that can demonstrate that they have made a unique and innovative contribution to the delivery of learning.
Delegates from the our hospitals received the award from celebrity host, Claudia Winkleman, at a glittering awards ceremony in London's Park Lane Hilton – shortly before the onset of the coronavirus pandemic.
Our LIFE Centre, based at Chorley and South Ribble Hospital, is a facility that has been purpose built to inspire NHS careers and support health and well-being in people aged 5 years and upwards.
The facility has been designed to include practical based teaching but also includes state of the art VR and AV technology. The unique facility aims to provide the Lancashire community with information, practice and the support to enable them to achieve a career within the NHS.
Jackie Higham, Head of Widening Participation and Apprenticeships, said: "We are delighted that our LIFE Centre has been recognised internationally for our widening participation work which includes engaging with young people in the local area.
"Each day our team works hard to deliver interactive teaching and learning sessions to highlight the range of careers available in the NHS and to promote the importance of health and wellbeing.``
"Whilst workforce shortages across the NHS have been well documented, this work provides a long-term commitment to engaging with our future workforce at an early age and nurturing their understanding of the range of careers available."
Judges were looking for new, ground breaking or substantially novel way of engaging learners, stimulating the creation and sharing of knowledge, integrating learning and work, and accelerating organisational learning and generating business impact.
The judges commented on the Centre's pioneering approach which 'taps into the youngest members of the community, engaging their curiosity and planting early seeds for a career with the NHS'.
The Learning Awards Panel, commented: "In a sector that regularly hits the headlines with its well documented challenges, Lancashire Teaching Hospitals NHS Foundation Trust and their LIFE Programme really stood out.
"LIFE has created an environment with hands-on access to real hospital settings like A&E, x-ray rooms, a ward, enhanced with enabling technology to support learning.``
"The tenacity of an inspiring individual won the support and investment needed to bring it to life and, providing a template that many other foundation trusts are adopting, this programme also made hard-nosed business sense. A worthy winner of the Innovation in Learning Award."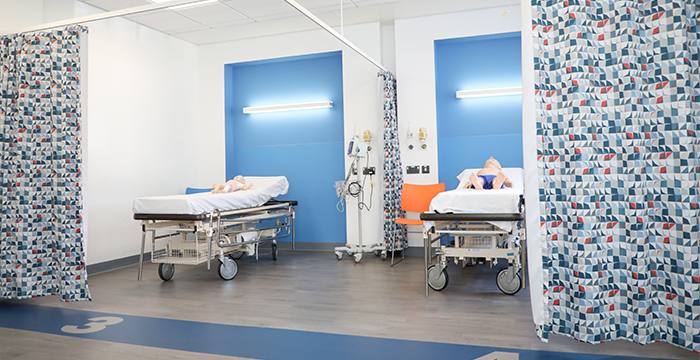 If you would like to learn more about booking the LIFE Centre, please email 
life@lthtr.nhs.uk
 or call the team directly on 01257 247531.