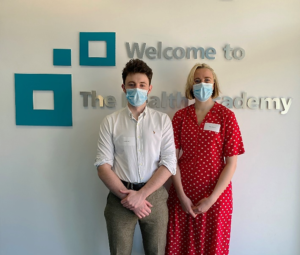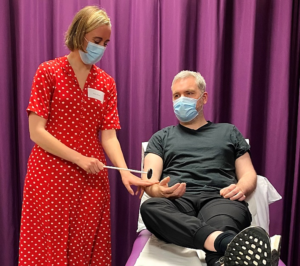 Congratulations to our fourth year University of Manchester medicine students who sat their exams with Lancashire Teaching Hospitals NHS Foundation Trust last week.
91 university students completed a 32 week placement at Royal Preston Hospital to develop their clinical experience and skills. Students were taught a wide range of skills through e-learning, tutorials, and practical sessions by spending time on the wards and in the clinical environment. This also included use of the purpose-built simulation and resuscitation training rooms and high-fidelity manikins which provided students with a safe space to experience realistic medical scenarios.
Aidan Blunt, Clinical Education Assessment Manager at Lancashire Teaching Hospitals said:
"The exams have been a joint effort from the teams within the clinical workforce and the Health Academy. We have had lots of support from GP's, consultants, and simulated actors at Manchester University and elsewhere to prepare for the exams. We are truly thankful."
On the final day of exams, fourth year medicine student Fionn Kelly told us that "it has been fantastic working with the hospital and the exams have been a success so far". Hetty Breed, a fellow medicine student was happy with her performance, stating that "I have done the best that I can, and I am excited to celebrate once the exams have finished".
With the help and support from Lancashire Teaching Hospitals and partners "the students seemed to have enjoyed the exams and everyone has stayed calm throughout the process", said Aidan Blunt.
Year 4 Associate Dean, Dr Ruth O'Connor praised the students and teams involved in the exams:
 "Once again, the exams have run very smoothly at Preston thanks to the efforts of the Health Academy staff, the simulated patients, volunteers, clinicians and, of course the students themselves. I congratulate all the students on their hard work throughout the year and hope they can enjoy their summer break."
If you would like to learn more about the courses and programmes available at Lancashire Teaching Hospitals, please visit our website.