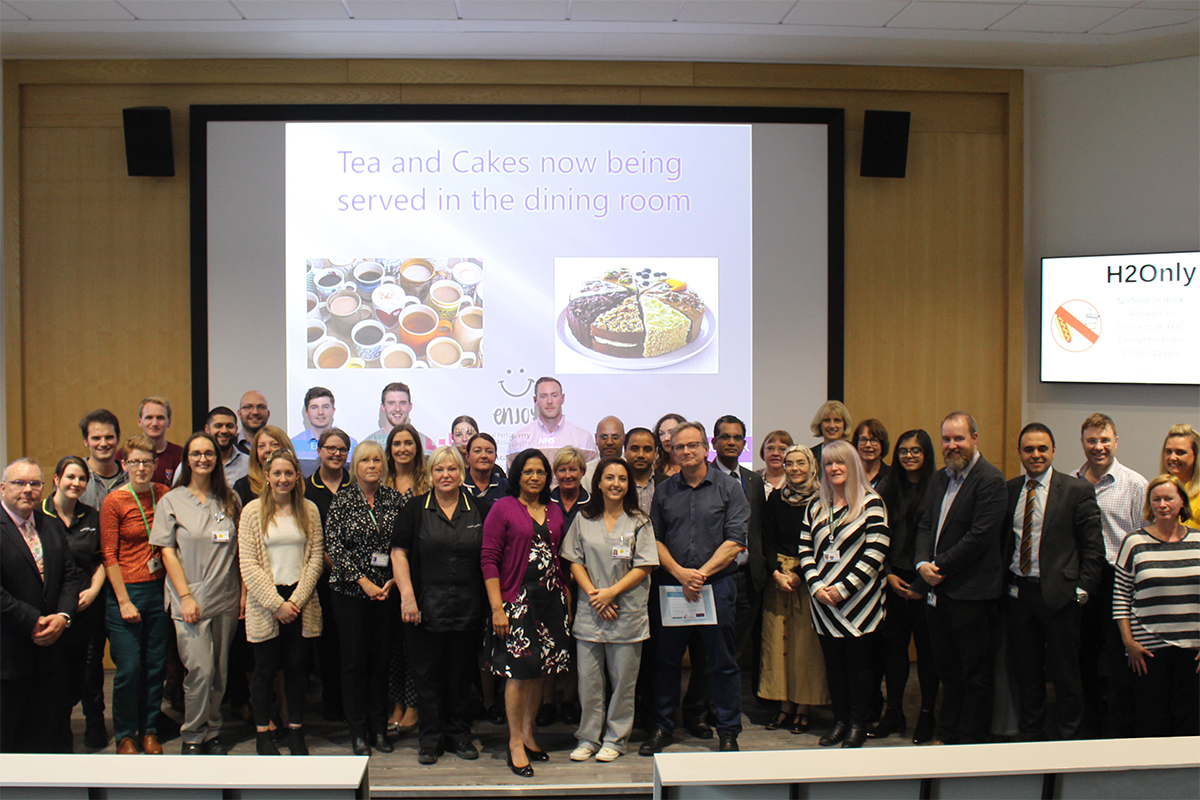 Over 70 guests received a warm welcome to The Health Academy for Lancashire Teaching Hospitals' annual Undergraduate Teaching Awards Ceremony to celebrate student and staff achievements from the 2018/19 academic year.
The evening celebrates the efforts of clinical and non-clinical staff members and medical students who make a clear impact throughout the year.
Each year sees over 260 University of Manchester medical students based on placement across years three, four and five of their MBChB Degree in Medicine.
A total of 15 awards were presented on the evening including 'Best Non-clinical Staff Member', 'Year 4 Student of the Year' and 'Award for Best Clinical Teaching'.
The majority of winners were chosen by students on placement with selected other awards being based on merit or academic excellence.
The evening was hosted by the Hospital Dean for medical education Professor Madhavi Paladugu and included guest appearances from hospital leadership including Strategy, Workforce and Education Director, Karen Swindley and Medical Director Geraldine Skailes.
Talking about the successful evening, Professor Madhavi Paladugu, Hospital Dean, said: "At Lancashire Teaching Hospitals we pride ourselves on consistently delivering high standards of teaching.  The awards is a real celebration of the fantastic achievements and outstanding effort of all those involved in Undergraduate Medical Education.
"I am very proud of the hard work and dedication of those who work tirelessly to provide our students with a positive learning experience throughout the academic year."
The evening also included a raffle with prizes donated by local companies including match day tickets for Preston North End and Blackburn Rovers, vouchers for Plau Gin & Beer House, Preston and Lean and Green – Healthy Café, Chorley.
Winners
Award for Best Clinical Teaching
Professor Suresh Chhetri
Award for Best Nurse/Allied Health Professional
Breast Specialist Nurses, Sara Scott and Jane Rogers
Award for Best Teaching Placement, Year 5
Endocrine led by Dr Simon Howell and Dr Satyan Rajbhandari
Award for Best Year 3 APEP Tutor
Dr Huw Twamley
Award for Best Year 4 QEPEP Tutor
Dr Fatima Soydemir
Award for Best Teaching Placement, Year 3
Critical Care led by Dr Andrew Haughton and Lauren Walker
Award for Best TCD Facilitator, Year 3
Dr Fergus Jepson
Award for Best Teaching Placement, Year 4
Women's Health led by Dr Ciara Carpenter and Susan Rowlands
Award for Best TCD Facilitator, Year 4
Susan Rowlands, Women's Health
Best Non-Clinical Staff Member
Ruth Fleet, Pharmacy
Award for Best FY1/FY2 doctor involved in UG Teaching
Dr Ben Ryan
Best Consolidation/Student-led Revision Session
P.Pals Examination Practice
Year 3 Student Achievement Award
James Hagan
Year 4 Student Achievement Award
Benjamin Atkin
Student Impact Award
Susan Rowlands
Learn more about the MBChB Degree in Medicine placement and the full programme with the University of Manchester.
You can follow the Undergraduate Clinical Education team on Twitter, @ClinEdTeam.