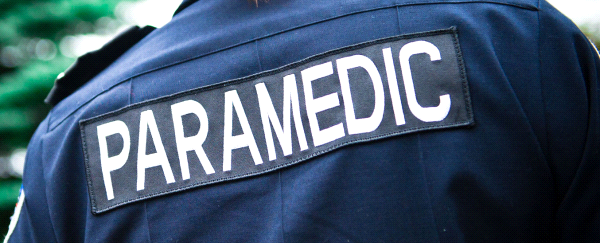 As a paramedic, you'll often be one of the first to arrive when a patient needs help. It's a fast-paced and vital role where you'll need to quickly take charge of the situation to save lives.
When you're a qualified paramedic, no day is ever the same. You'll work in a range of emergency and non-emergency situations, using your judgement and skills to quickly access a patient's condition and make life-saving decisions.
You'll be trained to resuscitate and stabilise patients using sophisticated techniques, equipment and drugs. In an emergency, you may use high-tech equipment such as defibrillators, spinal and traction splints, as well as administering oxygen and drugs.
You'll often work alongside the police and fire and rescue services. Along with your patients, you'll also support their relatives, friends and members of the public, some of whom might be highly agitated.
As a paramedic, you'll be the senior member of a two-person team, with an emergency care assistant or technician to support you. You may also work on your own using a motorbike or bicycle, or provide advice over the telephone from a control room or clinical hub.
Paramedics work closely with other healthcare teams in the community, such as GPs, occupational therapists, mental health teams, diabetes specialists and doctors and nurses in hospital emergency departments.
Based primarily at a local ambulance station, you'll work shifts, including evenings and weekends and will work in all types of weather conditions.
As a paramedic, you'll be thrown into unknown or unpredictable situations, so you'll need to be able to remain calm and reassuring in stressful situations, and have great communication skills. You'll also need to be able to work fast and make quick and precise decisions.