Operating department practitioners (ODP) play a major role in each phase of a person's operation.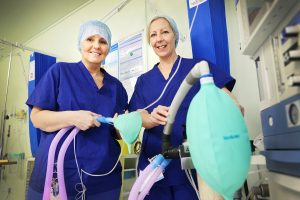 You'll work in the surgery team and manage the preparation of the operating theatres. You'll also be the link between the surgical team and other parts of the operating theatre and hospital.
You'll have an important role in three of the phases of perioperative care:
In anaesthetic you will;
help and support patients before surgery
prepare a wide range of specialist equipment and drugs, including anaesthetic machines, intravenous equipment and devices that safely secure the patient's airway during anaesthesia
In surgery you will;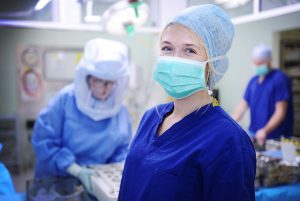 preparing all the necessary instruments and equipment for surgery, including microscopes, lasers and endoscopes
providing the correct surgical instruments and materials to the surgeon
being responsible for all surgical instruments, equipment and swabs during the operation
acting as a link between the surgical team and other parts of the theatre and hospital
anticipating the requirements of the surgical team and responding effectively
In recovery you will;
support and monitor the patient on their arrival into the recovery unit
provide appropriate treatment until they have recovered from the effects of the anaesthesia and/or surgery
assess the patient so they can be discharged back to a ward
You will need to have strong communication skills and be as comfortable discussing treatment plans with patients as you are with your professional peers. You'll also need to be safety-conscious and have excellent observational skills.