CLiP® is an initiative that originated in Amsterdam and was brought to the UK by Charlene Lobo, Senior Lecturer at the University of East Anglia, who trialled it within Norfolk and Great Yarmouth NHS.
After a successful pilot in 2016, the CLiP® process has now been established in 20 placement areas, with a further 12 placement areas planned by October 2020 across Royal Preston Hospital and Chorley & South Ribble Hospital.
What is CLiP®?
The CLiP® process entails allocating between 14 & 22 students to a practice environment, utilising the coaching method as opposed to the traditional 1:1 mentoring technique. The learners are divided into smaller groups of 1 – 3 students, from all year groups, who are supervised by a coach to deliver holistic care to their patients. This includes essential skills, documentation, ward rounds and hand-overs to the next shift. In this environment the students may also have the opportunity to follow their patient's journey, by visiting specialist bays, going to theatre with their patients and partaking in specialised treatments, thus increasing their knowledge and experience.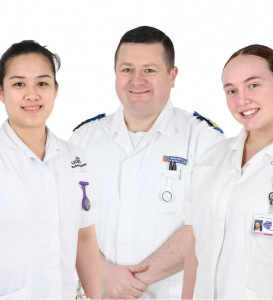 This replaces the traditional method of mentoring students which is widely known to have its problems because of service demands. Some Practice Assessors find it difficult to balance their workload equally to enable time to teach learners, which can be stressful for both student and Practice Assessor. A small percentage of students who previously left the programme, attributed to their perceived 'lack of support'.
In the CLiP® model, the overarching Practice Assessor oversees the coach, providing support, and maintains responsibility for the student's practice assessment documentation.
The model has been deemed such a success that Jonty Kenward, the Head of Student, Trainee and Placement Support, was presented with an award by the Trust's Workforce & Education Directorate for outstanding contribution to patient care.
If you'd like further information about the Collaborative Learning in Practice Programme please call 01772 528111.