We run a full day Induction programme designed specifically for Junior Doctors twice a year – February and August. The programme is presented by a mixture of clinical and non clinical speakers and each is an expert in their chosen topic. The induction is a full day and a mix of  face to face presentations and e-lfh core skills e-learning.
You should receive your IT access and ID badges from either the Medical Workforce team or your Rota Coordinator.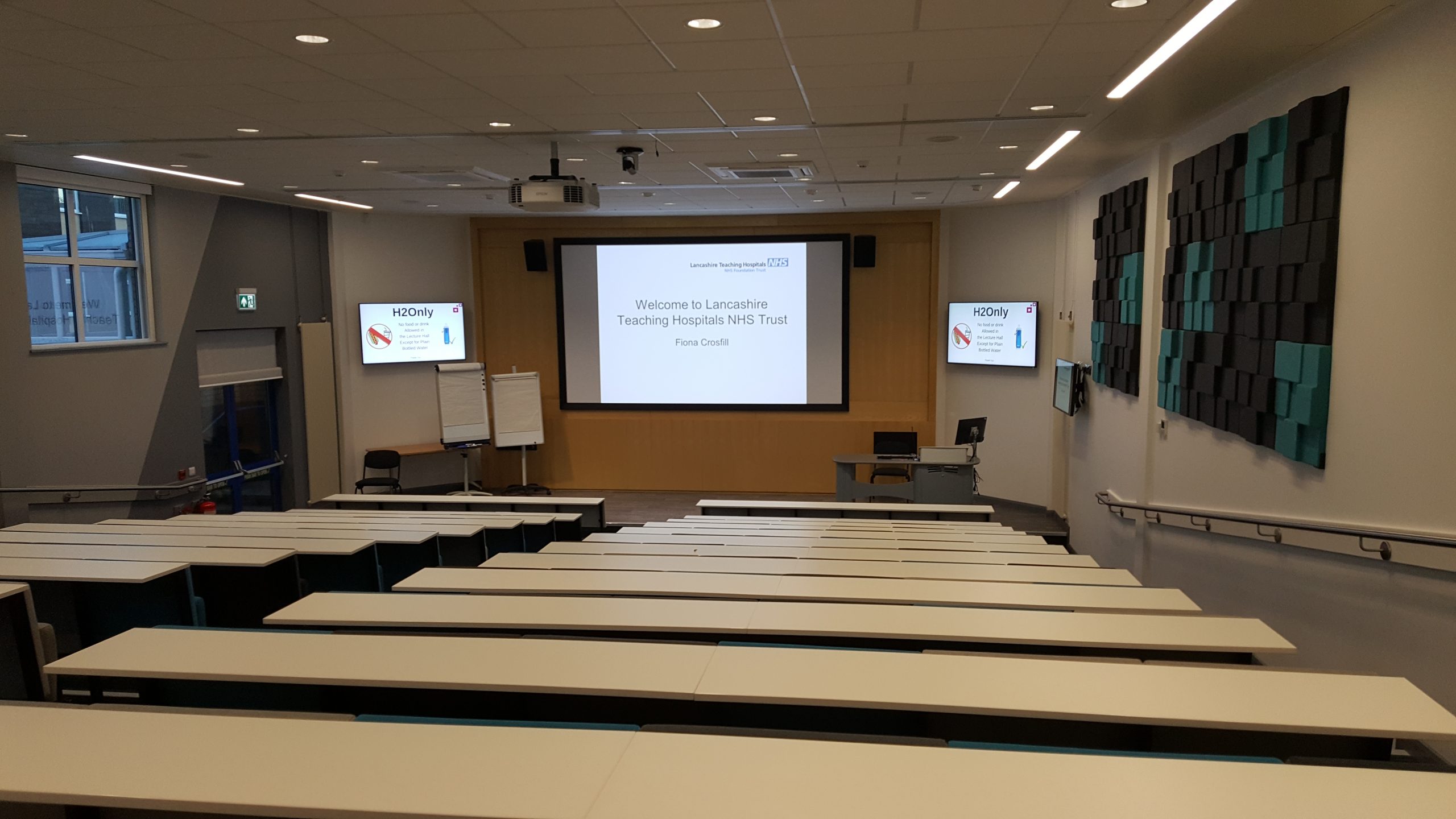 Junior Doctors Induction Programme
Please see below for the programme for induction day. The morning of induction (09:00– 13:00) is MANDATORY.  Please ensure you complete the declaration form at the bottom of the page to confirm you have completed the morning of induction.   You will receive an email from the Postgraduate team detailing which HEE core skills modules you are required to complete for the afternoon of induction (13:30 – 17:00)
09:00 – 12:00

Welcome to the Trust
Kevin McGee

Chief Executive LTHTr

https://vimeo.com/671065059/1528a869b1
New Junior Doctor Contract & Exception Reporting
Lisa Eccles

Medical Workforce

https://vimeo.com/246431064
Introduction to Learner Support
Dr Karen Kidner

Associate Director of PGME

https://vimeo.com/563642894/87268425ad
EPR Overview
Nicola Murphy

IT Trainer

https://vimeo.com/797044357/77ddb1f650
Safe Prescribing
Ruth Fleet

Lead Pharmacist, Medicines Manager

https://vimeo.com/492026634/2100513b8f
Blood Transfusion
Daisy Alty and Katherine Roberts

Transfusion Practitioners

https://player.vimeo.com/video/835504070?h=987c7ec82e
Pathology
Penny Page

Biomedical Scientist

https://vimeo.com/494392128/b76b7a19ec
End of Life Care
Dr Katherine Stewart

Consultant in Palliative Medicine

https://vimeo.com/493405563/5a1efc3bc1
Introduction to Radiology
Dr John Howells

Consultant Radiologist

https://vimeo.com/438854009/be762a5eae
PLEASE ENSURE THAT YOU COMPLETE THE MANDATORY DECLARATION FORM AT THE BOTTOM OF THIS PAGE TO CONFIRM YOU HAVE WATCHED ALL OF THE ABOVE VIDEOS.

12:00 – 13:00

LUNCH

13:00 – 17:00

HEE CORE SKILLS E-LEARNING

NHS Conflict Resolution

Information Governance

Equality Diversity and Human Rights

Fire Safety

Health Safety and Welfare

Infection Prevention Control Level 2

Moving and Handling Level 2

Awareness of Prevent (Preventing Radicalisation Level 3)

Resuscitation Level 2

Safeguarding Adults Level 2

Safeguarding Children Level 2

All modules can be found on ESR

The Lead Employer should provide you with your log on for ESR.

Using the Systemwide Training Employment Passport (STEP), compliance with these modules is transferable throughout the region. The Postgrad team will contact you to let you know which modules you need to complete. Once completed please send either a screenshot or certificate to:

PGME.CoreSkills@LTHTr.nhs.uk

Certificates must be submitted by close of play on your Induction Day.

Failure to complete these modules will result in being booked onto a full day Corporate Induction.

If you have any issues accessing the modules, we will also accept modules completed on Trust's Blended Learning site.
Mandatory Declaration Form