We run a full day Induction programme designed specifically for Junior Doctors twice a year – February and August. The programme is presented by a mixture of clinical and non clinical speakers and each is an expert in their chosen topic. Due to the current COVID-19 situation, we are currently unable to hold face to face induction however we will be running a full day induction across Zoom, Vimeo & E-LFH.
You should receive your IT access from the Medical Workforce team the day before induction. ID badges will be distributed to you by your rota coordinator.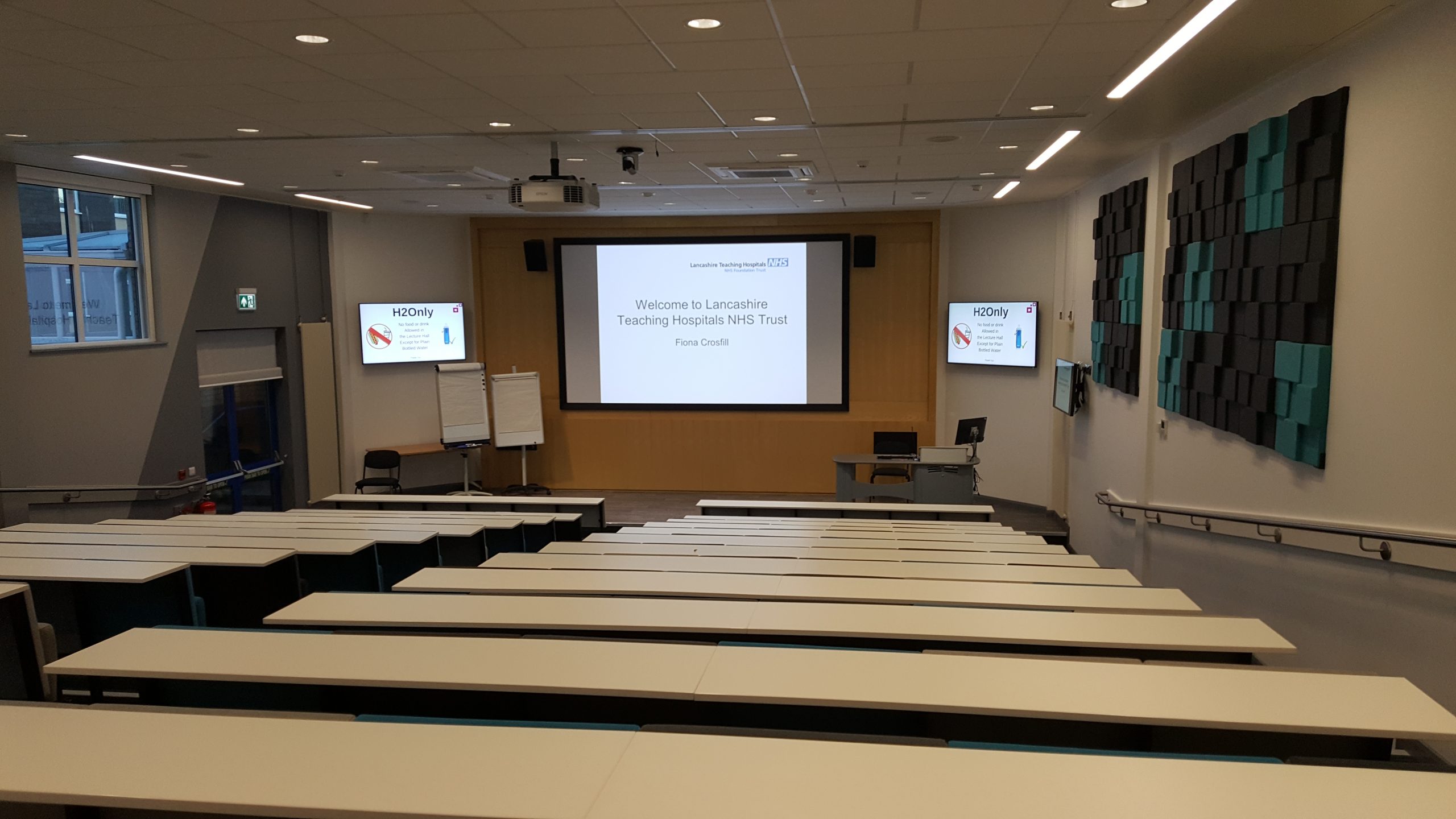 Junior Doctors Induction Programme
Please see below for the programme for induction day. The morning of induction (09:15 – 13:00) is MANDATORY and you will be required to complete the declaration form on this page to verify that you have attended/watched/viewed all information required. You will receive an email from the Postgraduate team detailing which modules you are required to complete for the afternoon of induction (13:30 – 17:00)
09:15 – 09:45

Welcome to the Trust

Trust Values and Behaviours

Risk Management

Dr Gerry Skailes
Medical Director
Zoom – invite will be sent to your personal email address.
Please log in from 09:00 with your full name and camera turned on.
09:45 – 10:15

New Junior Doctor Contract and Exception Reporting

Medical Workforce
Zoom – same link as above
10:15 – 11:15

BREAK – if you do not have IT access at home, please use this opportunity to travel into the Trust. There are limited computers available in the Library in Health Academy Centre 1.

11:15 – 13:00

Safe Prescribing

Ruth Fleet
Please watch the video on the following link:Induction – Pharmacy on Vimeo

EPR Overview

Caddi Ranyard
IT Trainer
Please watch the video on the following link: Induction Day Replay on Vimeo

End of Life Care

Dr Katherine Stewart
Consultant in Palliative Medicine
Please watch the video on the following link:
End of Life Care on vimeo

SHOT

Sanchia Baines
Transfusion Practitioner
Please watch the video on the following link:
SHOT on Vimeo

Introduction to Radiology

Dr John Howells
Director of Postgraduate Medical Education & Consultant Radiologist
Please watch the video on the following link: Introduction to Radiology on Vimeo

Pathology

Penny Page
Biomedical Scientist
Please watch the video on the following link: Pathology on Vimeo.

Resuscitation Training

Kelly Fielding
Matron Resuscitation and Simulation Services
Information on the Resus Service & team can be found on the following link on the Trust Intranet: Resuscitation Services | Lancashire Teaching Hospitals Intranet (lthtr.nhs.uk)
13:00 – 13:30

LUNCH

13:30 – 17:00

E-LfH Modules:

Information Governance  & Data Security

Equality Diversity & Human Rights

Fire Safety

Health Safety & Welfare

Infection Prevention & Control Level 1

Moving & Handling Level 1

Safeguarding Adults Level 2

Safeguarding Children Level 2

All modules can be found on e-lfh or ESR. Once completed please send either a screenshot or a certificate to PGME.CoreSkills@LTHTR.nhs.uk by close of play Wednesday 3rd February.

Failure to complete these modules will result in being booked onto Corporate Induction.

If you have issues accessing the modules we will also accept modules completed on the Trusts Blended Learning site.